From artists' books, magazines, and museum catalogues to opening announcements, advertisements, and event scores, printed matter has long been a dynamic element of art discourse and practice. But these materials, ephemeral by nature, have not always been preserved. Today, with our unprecedented access to information—virtual, downloadable, on-demand—there is a renewed interest in print's material dimensions and the ways publication can be both a historical resource and a platform for art-making.
Primary Information was formed in New York in 2006 by James Hoff and Miriam Katzeff to foster intergenerational dialogue
through the publication and distribution of artists' books and writings by artists. In addition to new projects by contemporary artists, Primary Information republishes rare or forgotten works with the goal of bringing them back into circulation. Leading up to ICA's 50th anniversary in fall 2013, Primary Information has been invited to delve into our archive and to reflect on its contemporary potential. Through an engagement with ICA's own critical history of publishing, Primary Information's Excursus will unfold over the coming weeks with a series of events in the installation and interventions on the Excursus website, including providing access to a selection of out-of-print ICA exhibition catalogues. Taking a cue from ICA's seminal exhibition, Video Art (1975), the installation features archival material as well as a viewing area where videos from the original show will play on rotation. Sarah Crowner's Curtains (Vidas Perfectas) (2011) provides a literal backdrop for the dialogic activities that will take place in the space and that will reflect back on the distribution networks espoused by Primary Information's past and present projects.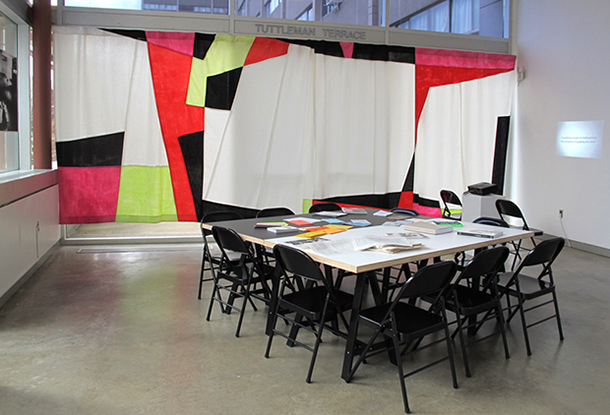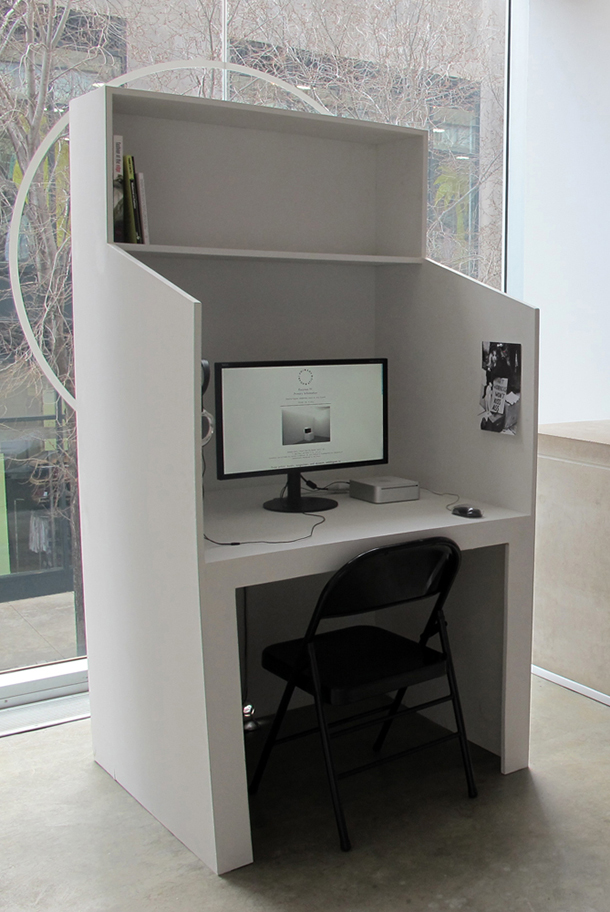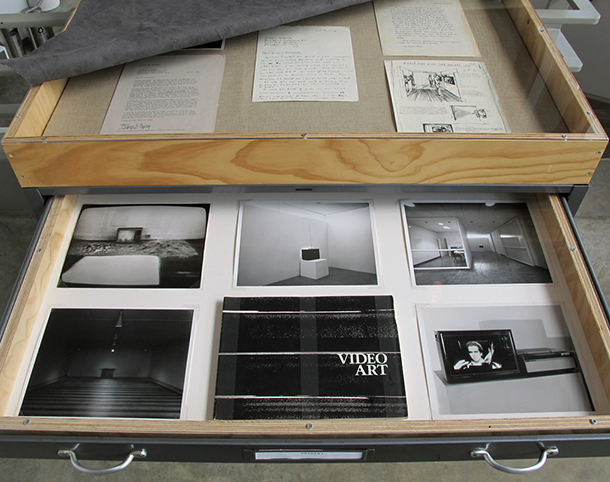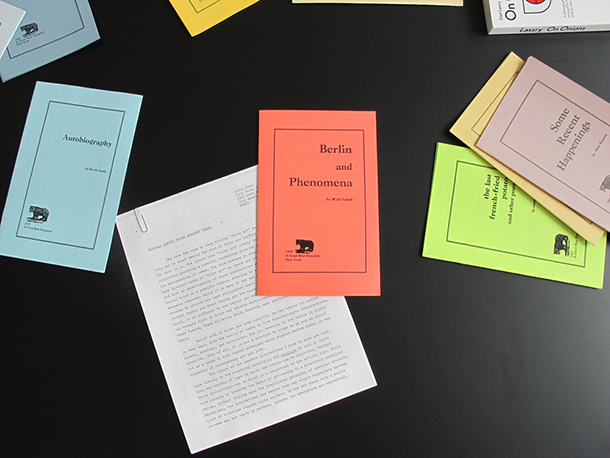 Excursus is a multifaceted initiative at the ICA in which artists, designers, publishers, and other cultural producers whose work engages the archive and publication are invited to create a platform for more intimate programming, alongside an online residency at excursus.icaphila.org. Building on the idea of an excursus (an exposition or digression from a primary text) each invited artist-in-residence activates and re-imagines both the physical and discursive space of the ICA. Follow the project at: excursus.icaphila.org.
Organized by Alex Klein, The Dorothy and Stephen R. Weber (CHE'60) Program Curator.
Free admission to the Institute of Contemporary Art at the University of Pennsylvania is sponsored by the Amanda (C95) and Glenn (W87/WG88) Fuhrman Fund. ICA thanks The Hilarie and Mitchell Morgan Endowment Fund, the Spiegel Fund to Support Contemporary Culture and Visual Arts, the Dolfinger-McMahon Foundation, the Christian R. and Mary F. Lindback Foundation, The Keith L. and Katherine Sachs Program in Contemporary Art, and the Office of the Provost of the University of Pennsylvania for the support of public programs. We are grateful for the support of the Overseers Board for the Institute of Contemporary Art; friends and members of ICA; and the University of Pennsylvania. General operating support is provided, in part, by the The Horace W. Goldsmith Foundation; The Dietrich Foundation, Inc; The Barra Foundation, Inc., and the Philadelphia Cultural Fund. ICA receives state arts funding support through a grant from the Pennsylvania Council on the Arts, a state agency funded by the Commonwealth of Pennsylvania and the National Endowment for the Arts, a federal agency. ICA thanks La Colombe for providing complimentary coffee at public events. ICA acknowledges Le Méridien Philadelphia as our official Unlock Art™ partner hotel.
The ICA publications shared on this site, including all images and texts included in individual catalogues, are protected by copyright owned by, but not exclusive to, the Institute of Contemporary Art, University of Pennsylvania. The ICA publications reproduced on this site are intended for online reading and educational purposes only. Any unauthorized publication, duplication, sharing or distribution of content from this site is strictly prohibited. If there are any questions about the material on this site please direct queries to: publicity@icaphila.org.